TOUR ISLAND OF SAKHALIN
TOUR ISLAND OF SAKHALIN
A tour on Sakhalin island is a unique opportunity. in 7 days of stay in Sakhalin: - You will see the legacy we inherited from the Karafuto period, not only in the form of Yuzhno-Sakhalinsk buildings, but also in distant and inaccessible places on our island; - You will see the wonderful natural monuments of Sakhalin; - You will savor the fresh delicacies that we have been equipped with from the Sea of ​​Okhotsk. On the first day we will offer you Japanese cuisine, in the bay of Tikhaya we will prepare you fresh crab, red caviar, scallops, prawns and much more. - after a busy day, you will return to a comfortable hotel where you can regain strength and prepare for the next trip, the location of the hotel is selected so that before going to bed, you can take a fascinating walk through the center of Yuzhno- Sakhalinsk; - fall in love with the island forever ... Sakhalin's uniqueness, first of all, is that it is far from central Russia, so visiting it is already a business. And there is not a single person who would be disappointed after meeting this fantastic corner of the earth. The island is famous for its varied flora, rare animals, birds and commercial fish. Is it worth talking about a special and enchanting atmosphere that cannot be conveyed even in the most amazing photos and videos? Sakhalin - a mysterious and unpredictable world During the trip, tourists know the Japanese period in the life of the Sakhalin people, the military events taking place on its territory. Sakhalin's guests know the main attractions of the region.
Honeymoon and Individuals tour and Tour for families and Tour for groups
DURATION 7 DAYS GUIDE IN ENGLISH
from

1,920 €

per person
TOUR ISLAND OF SAKHALIN
GENERAL INFORMATIONS
Total duration: 7 days / 6 nights
Seasonality: June-September
Kilometers: about 1300 km by bus
1st day - Yuzhno-Sakhalinsk.
09:00 - 12:00 Arrival in Yuzhno-Sakhalinsk. Transfer to the hotel.
14:00 Check in at the hotel.
16:00 Visit of the city of Yuzhno-Sakhalinsk with visit to the observation deck of the mountain air.
18:00 Transfer to the bar. Welcome dinner based on fish, discussion of the tour program
Santa resort 4 * hotel / Megapalas 4 * hotel / Pacific plaza Sakhalin 4 *
Dinner
2nd day - Kholmsk
Breakfast at hotel
09:00 Departure for an excursion to the city of Kholmsk, during which you will visit the bridges of the devil and the witch. Along the way, you will hear many interesting stories about Russian-Japanese relations related to the struggle for Sakhalin.
10:30 am Arrival in the city of Kholmsk, a short city tour, visiting the remains of Japanese buildings.
11:45 am Arrival at Nikolaychuk station. Excursion to the bridges of Devil and Witch. Their history is connected to the period of Japanese ownership of the island (Karafuto) and to the colonization of the Koreans, with whose hands these unique engineering objects of complex construction were erected. To inspect these structures you will need comfortable shoes, as they are badly damaged. In addition to bridges and tunnels, here you can admire the beauty of the local hills, which are not found anywhere else on the planet.
16:00 Return to the bus. Departure for Yuzhno-Sakhalinsk.
18:00 Arrival at the hotel.
Lunch - packed lunch.
Kilometers - 200 km
3rd day - Residual frog
Breakfast at hotel
09:00 Departure for an excursion to Ostanets Frog.
09:30 Arrival on the ecological track, rise to the anomalous value. The huge eight-meter block is reminiscent of a frog sitting in thought. It is already over 70 million years old.
Legend has it that the place where the village of Vestochka and the rest of the Frog are now located was the temple of wisdom of ancient Ainu. They came here to communicate with the heavenly spirits and be alone with nature. This place until today, like a magnet, attracts modern magicians and ufologists. Here mysterious and inexplicable phenomena occur that excite the minds of scientists and psychics. Most likely, it is not without reason that the rocks, of which the Frog belongs, stand relative to each other like the planets of the solar system. There is some kind of magic in it and you can touch it.
On the way to the outlier you will find yourself in the extraordinary Sunny Meadow, unique in the variability of colors: it shines with all the shades of green several times a day. Flowers don't grow on it, so it looks like someone occasionally steps into a clearing on a lawn mower - it's so uniform and well-groomed.
Moonglade is another unusual place. There is a stone of desire. Tourists from all over the world come here to attract good luck.
Another meeting awaits you with a mountain river, which transports its fresh water, leaving plenty to drink for the afflicted or for washing. The water inside is believed to be healing, so some tourists collect bottles of mountain water from Komissarovka and take it with them.
Numerous travelers followed the path from the Frog to Ayhor Falls. You can reach it on foot at special intersections with suspension bridges. The magnificent view is a 200m long waterfall. Starting from the main 8-meter waterfall, it connects with other brothers, turning into a sparkling festive ensemble.
11:30 end of the tour.
12:00 Return to the hotel.
Free time. It is possible to visit the Museum of local traditions and the museum-commemorative complex "Vittoria" at an additional cost.
Kilometers - 50 km
Santa resort 4 * hotel / Megapalas 4 * hotel / Pacific plaza Sakhalin 4 *
Breakfast at hotel
50 km by bus
4th day - Tikhaya bay
Breakfast at hotel
09:00 Departure for Starodubskoye
10:00 Arrival in Starodubskoye on the Amber Coast. Here, fortunately, you can find several amber pebbles and take them home in memory of the wonderful island.
10:30 am Departure for the village of Vzmorye.
11:15 am Arrival by the sea. Visit the remains of a Sintaist temple - the Torii gate.
11:40 Visit to the crab market.
12:30 pm Arrival at Tikhaya bay. Excursion. Hot sack lunch with Kamchatka or king crab.
I.F. Kruzenshtern - the famous Russian navigator - called Tikhaya Bay for a reason. It is located east of Sakhalin and is covered by the Zhdanko ridge from the west. This is truly a paradise. The attraction of this place can be called a separate rocky islet. It has a wide base and a flat top. There is no approach to the islet. However, it stands out a lot and is evident even from afar, which is why it received such an eloquent name - Remarkable. The noisy seagulls chose this place, but besides them, nobody and nothing violates the natural silence here.
The abundance of unusual plants is surprising: sea rose, mertensia, aralia, thermopsis - densely cover the feet of the bay. Curious seals, noisy seagulls, a crab market and amber picking: what could be more fun and beautiful?
15:30 Departure for Yuzhno-Sakhalinsk
18:00 Arrival in Yuzhno-Sakhalinsk
Kilometers - 280 km
Santa resort 4 * hotel / Megapalas 4 * hotel / Pacific plaza Sakhalin 4 *
Breakfast at the hotel, hot packed lunch
280 km by bus
5th day - Lake Busse
Breakfast at hotel
09:00 Departure for Lake Busse.
09:40 Arrival in Korsakov
10:00 Arrival in Prigorodnoye.
11:10 am Arrival at Lake Busse
11:30 - 12:30 Boat trip to the lake to collect the oysters.
13:00 - 15:00 Sakhalin seafood lunch: collected oysters, sea urchins, scallops, prawns, red caviar.
Have you heard of our oyster? Have you ever walked on a lake strewn with oysters? What you see will amaze you. This day will be marked for us by molluscs. Oysters, scallops, bugler, mussels. Our chef will open up new facets of gastronomic pleasure for you. Many do not want to know the preparation of the above, because it can be eaten raw, but we will reveal all the facets of these incredible delicacies.
15:30 Departure for Yuzhno-Sakhalinsk
18:00 Arrival at the hotel
Kilometers - 220 km
Santa resort 4 * hotel / Megapalas 4 * hotel / Pacific plaza Sakhalin 4 *
Breakfast at the hotel, hot packed lunch
220 km by bus
6th Day - Cape Giant and Cape Bird
Breakfast at hotel
09:00 Departure for a tour.
09:30 Arrival at the observation deck of the lake. Tunaycha.
09:40 Departure for Okhotskoye.
09:50 Arrival in Okhotskoye. Stop at the observation deck. Visit to the fish market.
10:00 Departure for Cape Velikan and Cape Bird
11:30 am Arrival at Cape Giant and Bird. Cloak turn.
On the east coast of the islands, strong winds and sea waves have created an entire composition of stone giants. Bird colonies live on arches and in picturesque stone caves. Cape Giant, reminiscent of a hero's profile, and his neighbor Cape Ptichy: a magnificent sight and a wonderful and peaceful place to stroll along the shore of the Okhotsk Sea.
Two stone giants seem to guard the taiga's emerald green wall and the bottomless blue-black waters of the Okhotsk Sea. The place is imbued with a special energy that cannot be expressed in words and photographs.
Unique natural monuments that you will remember for a lifetime.
Since 1990, the territory has received natural monument status, so nothing violates the natural life of local residents. Here is the Pacific salmon, at the end of summer you can watch the reproduction of this fantastic fish.
Hot fish lunch.
For a walk along the 5 km long coast, you must wear comfortable shoes and, if necessary, bring a raincoat with you.
The highlight of the route is the collection of sea urchins - one of Sakhalin's main delicacies. They are driven out at low tide. Hedgehog eggs are very healthy.
15:00 Departure for Yuzhno-Sakhalinsk.
17:30 Arrival in Yuzhno-Sakhalinsk.
Kilometers - 200 km
Santa resort 4 * hotel / Megapalas 4 * hotel / Pacific plaza Sakhalin 4 *
Breakfast at the hotel, hot packed lunch
200 km by bus, 5 km on foot
7th day - end of the tour
08:00 breakfast in the hotel
09:00 Transfer to the fish market. Transfer to the airport
The price includes:
• double room accommodation in a 4 * hotel
• transport (transfers and excursions) as per program
• English speaking guide
• excursions according to the program
• full board
The price doesn't include:
• airline tickets to Yuzhno-Sakhalinsk
• alcoholic beverages
PRICE 2021
NUMBER
PERSON

1

2

3

4

5

6

7

8

9

10

11

PRICE IN EURO

7.560

4.100

3.400

2.930

2.750

2.550

2.400

2.170

2.110

1.980

1.920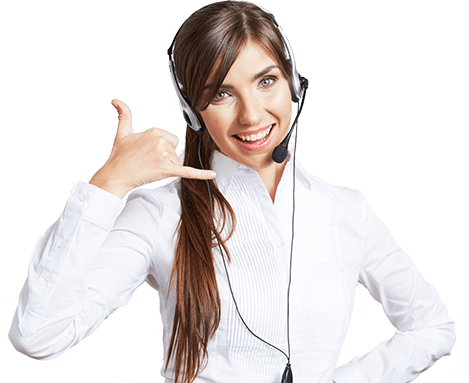 Do you need help?
Contact us and we will help you organize your trip to Russia!