Tourist visa
To go to the territory of the Russian Federation, Europian Citizens require a Visa, the Tourist Visa allows you to have a maximum stay of 30 days, in the St. Petersburg Region you can get an electronic Visa for a maximum of 8 Days

FROM 1 JANUARY 2021 IN RUSSIA YOU WILL BE ABLE TO REQUEST THE ELECTRONIC VISA FOR A MAXIMUM OF 16 DAYS
RUSSIAN TERRITORY ELECTRONIC TOURIST VISA MAX 8 DAYS
COMPLETE WITH EVERYTHING € 59.00
(INCLUDES: Medical insurance, ministerial rights, agency fees, filling in consular forms)
it can be extended up to 16 days every extra day € 2.00 (cost of medical insurance)
n.b. rate valid for those under 65 for the over the insurance has an extra cost of 2.00 per day
N.B. It is important to print the E-VISA and show it to the customs authorities
THE ELECTRONIC VISA
The visa will be valid for 60 days from the time of obtaining and will entitle you to a period of stay of 16 days throughout the Russian territory.
You can visit more cities during the period of stay, the visa will be a single entry,
In order to obtain the visa, an invitation will not be required (as in paper visas), the name of the hotel or accommodation booked must be informed when completing the online form, and medical insurance valid in the Russian territory is also required.
The authorized countries are:
Austria, Andorra, Bahrain, Belgium, Bulgaria, Vatican, Hungary, Germany, Greece, Denmark, India, Indonesia, Iran, Ireland, Iceland, Spain, Italy, Cyprus, China (including Taiwan), Democratic People's Republic of Korea, Kuwait, Latvia, Lithuania, Liechtenstein, Luxembourg, Malaysia, Malta, Mexico, Monaco, Netherlands, Norway, Oman, Poland, Portugal, Romania, San Marino, Saudi Arabia, North Macedonia, Serbia, Singapore, Slovakia, Slovenia, Turkey, Philippines , Finland, France, Croatia, Czech Republic, Switzerland, Sweden, Estonia, Japan. In total, 52 countries.
N.B. It is important to print the E-VISA and present it to the customs authorities
TRAVEL VISA
The tourist visa allows you to have a maximum stay of 30 days in Russia with a single entry, (For longer periods and for multiple entrances, read the Business visa area carefully)
The passport must be valid for at least 6 months from the date of return to Italy, in addition there must be at least 2 free pages (it is forbidden to detach old visas to free the pages)
To obtain the Ordinary Tourist Visa it takes 10 working days (about 2 weeks)
- Documents required by the consular authorities for the issue of the Tourist Visa
1) PASSPORT AS MENTIONED ABOVE, IN EXCELLENT CONDITION WITHOUT TEARS.
2) 1 PHOTO CARD 3.5 X 4.5 cm. WITH LIGHT BACKGROUND. THE PHOTO MUST BE WITHOUT HEAD COVER, WITHOUT DARK OR SOLAR GLASSES. (EXCEPTION MADE FOR THOSE WHO, FOR RELIGIOUS OR NATIONAL REASONS, USE HEAD COVERS, BUT AT THAT POINT THEY MUST ALSO HAVE THE PHOTO OF THE PASSPORT WITH THE HEAD COVERED)
3) HEALTH INSURANCE (VALID IN THE RUSSIAN TERRITORY) WITH A MAXIMUM OF € 30,000
THE INSURANCE COSTS € 2.00 PER DAY
4) INSURANCE CONDITIONS
5) VOUCHER HOTEL
6) INVITATION LETTER - IT HAS A COST € 20.00
7) VISA REQUEST FORM
8) PASSPORT PHOTOCOPY
9) CONSULAR FORM
to fill in the form click on this link:
https://visa.kdmid.ru/PetitionChoice.aspx?AspxAutoDetectCookieSupport=1
- TO MAKE A VISA OR INVITATION REQUEST:
Send us an email to info@velikiytour.com or fill in the form and provide the following information:
(if you fill in the form, enter the information in the notes)
1) Name and Surname
2) Date of birth
3) Nationality
4) Passport number
5) Release date
6) Expiry date
7) Place of release
8) City to visit
9) Date of arrival in Russia
10) Departure date from Russia (maximum 30 days after the arrival date)
Consular fees for issuing a tourist visa
(Non-working days Saturday, Sunday, Italian holidays, Russian holidays)
(VISAS ARE ISSUED BY THE CONSULATE ONLY THROUGH THE VISA CENTER)
Once in Russia Registration must be made within 7 working days
Visa registration
Registration is free for those staying in the hotel, it will cost € 30.00 in the city of Moscow will cost € 40.00 in the city of St. Petersburg (€ 15.00 for those staying in the apartment booked through our office )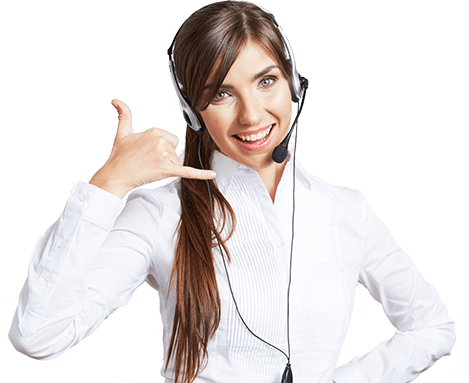 Do you need help?
Contact us and we will help you organize your trip to Russia!