Guida Russia
What to see in Russia
Russia is the largest country in Europe. It can arouse the feeling of love or hate, it can appear enchanting with its fairytale landscape, just as it can appear dark and gray due to its climatic contrast. In Russia there is culture, art, history, with its countless icons, churches, monasteries, museums, art galleries, theaters, (the largest and most famous is the Bolshoj theater) libraries, palaces. Russia today is one of the richest and most important countries in the world, both from an artistic and cultural point of view.
Going to Russia today gives you the opportunity to experience the journey 2 times from modernism to the avant-garde with new modern premises, contemporary art museums, music theaters and modern shows, to reliving a recent past of the Soviet Union period, from the works realism to space challenges with the united states. Russian cuisine also has many traditional dishes, such as caviar and salmon dishes, Blinì (they are similar to our crepes) can be sweet or "salty" for example with caviar or salmon. Meat seasoned with herbs roasted on skewers (shashlik). Pirozhki or stuffed dough, soups for example Solianka soup, made with vegetables and meat. All accompanied with a glass of Vodka!! Russia has a territory of over 17 million square km, has a population of about 150,000,000 inhabitants.

CLIMATE: The climate in Russia is continental, with hot summers and cold (very cold) winters in the capital (Moscow). In summer temperatures reach around 30/35 degrees, in winter – 20/25 degrees below zero. The coldest regions are Siberia and Yakutia with temperatures from 60 to 70 degrees below zero.

CLOTHING: During the summer we recommend light clothing preferably made of cotton, perhaps with a light jacket for the evening. During the winter I strongly recommend heavy clothing, preferably in "layered" wool (woolen shirt, sweater) because in the indoor areas it is hot because of the heating. Obviously a coat or a jacket, a wool hat, a scarf and gloves, rubber sole shoes because you will often find yourself walking in the ice.

TIME ZONE: Due to its size, Russia has multiple time zones, Russia no longer has summer time but only standard time, so when in Italy there is standard time the difference with Moscow, St. Petersburg is 2 hours. (Rome at 10.00 Moscow time at 14.00)

CURRENCY / EXCHANGE: The Russian currency is the Russian Ruble (R) considered the oldest currency still in circulation, the ruble is divided into 100 Kopeki, 1 ruble is approximately € 0.014, € 1 is approximately 68.00 rubles.
CUSTOMS: As with all Italian citizens who go to another country that is not a European and / or Schengen community, they must carry out customs control. During the customs check they will give you the already completed immigration card, to be kept together with your passport, if you avoid something to declare like valuable jewelry, if you have more than 10,000 dollars on arrival in Russia you will have to declare to the customs authorities (exit with the Red line), the laws are constantly changing so we recommend that you send us an email for information. Arriving at the destination airport in Russia you will do passport control - you have to show your passport, after you pick up your luggage you will always have the Red or Green line, if you have nothing to declare go on the green line, if you have something to declare then take from the line Red.
RELIGION: The official religion in Russia and the Orthodox Christian but there is also a good number of Muslims, and the minority of Catholics, Hindus, etc.
LANGUAGE: The official language in Russia is Russian (the characters are in Cyrillic) ELECTRICITY: Electricity is like in Italy 220 W, you can use Italian sockets but with 2 poles.
TELEPHONE: To call Russia from Italy just dial the international code 007 the prefix of the city (for example, Moscow 495 or 499, St. Petersburg 812 and the number.) From Russia to Italy dial the international code 0039 + the city code (for example Rome 06) + the telephone number.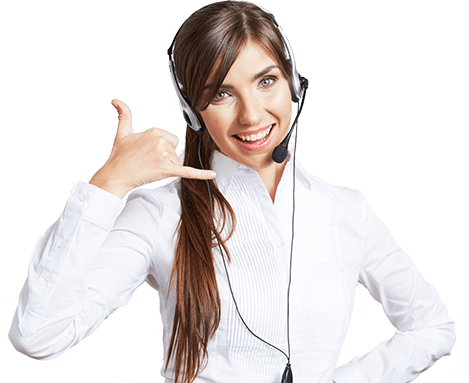 Do you need help?
Contact us and we will help you organize your trip to Russia!