SOCHI AND CRIMEA TOUR BY MOTORCYCLE
SOCHI AND CRIMEA TOUR BY MOTORCYCLE
A beautiful 12-day experience along a part of the Black Sea, traveling near the sea gives a feeling of well-being and relaxation. We will visit the most interesting cities of Crimea and Sochi.
Tour motorcycles and cars
DURATION 12 DAYS 11 NIGHTS
from

3,460 €

per person
Duration: 12 days
Odometer reading: 2,250 km (95% of asphalted roads)
Cost: EURO 3.460 (rental motorbike included)
price in shared double room
DEPARTURE DATES:
from 16 April to 22 April 2022
from 28 April to 09 May 2022
from 10 May to 21 May 2022
MOTORCYCLE WE RENT INCLUDED IN THE PRICE: BMW F750-850GS
OUR H24 TELEPHONE ASSISTANCE IN ITALIAN
DAY 1 SOCHI
Arrival in Sochi, (preferably before 15:00) meeting with our driver, transfer to the hotel. Check in, after having settled in the hotel, meeting with our manager, in addition to the clarifications relating to the trip, you will check all the documents and take the motorcycle. Walk near the hotel. In the evening Welcome Dinner, and together with the guide walk to Krasnaya Polyana.
DAY 2 SOCHI - KRASNODAR (390 km)
Breakfast at the hotel. Departure for the Sochi and Crimea tour by motorbike. The roads of today will be of mountains so a few straights. On the way stop at Goryachiy Kluch, walk and the chance to drink mineral water from the thermal spring. Continue to Krasnodar. Arrival, accommodation. In the evening the city is very beautiful, the main road is closed to traffic and becomes a pedestrian area, where many people take the opportunity to stroll, musicians performing on the street, bars, restaurants are open.
DAY 3 KRASNODAR - FEODOSIA (360 km)
Breakfast, in the morning we will cross the Crimean bridge, and go to Kerch City, we will see the heart of the Old City, Port city with its ferries, we will see the Mitrodat mountain with the slavy obelisk. Departure for Feodosia. Arrival, accommodation, optional dinner in a restaurant with sea view.
DAY 4 FEODOSIA - OLENEVKA (TARKHANKUT) (280 km)
Breakfast, Tarkankut is the westernmost part of the Crimean peninsula, an area with beautiful sandy beaches, fish farms, we will buy fresh fish there and we will do it roasted in the evening. (always optional for those who wish)
DAY 5 OLOVENKA - SEVASTOPOL (250 km)
Breakfast, Departure for Sevastopol, one of the most beautiful cities of Crimea, Sevastopol is rich in culture and history, the journey to Sevastopol will have many dirt roads. Arrival accommodation. walk through the streets of the center and the port.
DAY 6 SEVASTOPOL (50 km)
Breakfast, city tour. Departure by motorbike for Balaklava, visit of the submarine / museum, boat trip
DAY 7 SEVASTOPOL - YALTA (130 km)
Breakfast at the hotel. Departure for Mount Ai-Petri with a wonderful view on the Crimean peninsula. Arrival in Yalta, a very charming city, with many restaurants, parks, pedestrian areas.
DAY 8 YALTA - SUDAK (NOVIY SVET) (130 km)
Breakfast, Morning dedicated to the visit of Livadia Palace, after the visit continuation to Noviy Svet (New Light) visit of a popular wine shop the Champagne of Crimea and we will listen to interesting stories related to wine and Champagne of Crimea. Proceed to the hotel for accommodation
DAY 9 SUDAK (NOVIY SVET)
Breakfast, Noviy svet is also famous for the Junipers, a walk of about 1 hour and a half on the Pedestrian Street of Golitsyn, a walk through the streets of the City, a walk that Tsar Nikolai of the Romanov dynasty loved to do, with beautiful views. Visit of the Genoese Fortress. Time for a swim on the Black Sea.
DAY 10 SUDAK - GELENDZHIK (350 km)
Breakfast. Departure, on the way stop at Villa Semigorje. After lunch we will continue, we will admire along the way the roads that run along the Black Sea. Arrival in Gelendzhki, accommodation, walk along the embankment
DAY 11 GELENDZHIK - SOCHI (320 km)
Breakfast. Traveling along winding roads, visit of Tuapse. Continue to Sochi, arriving after 12:00, we will drive along a beautiful Staropolyanskaya road. In the evening Russkaya Baniya (Russian sauna) in the mountains.
DAY 12 SOCHI
Breakfast, free time. Transfer to the airport.
THE FEE INCLUDES:
Motorcycle rental (BMW F750 / 850GS)
Petrol (only for rental motorbikes)
3-4 * hotel accommodation (based on sharing a double / twin room)
Breakfasts (every day)
Welcome dinner
English speaking guide on a motorbike
Support vehicle assistance
Entrance tickets to places of interest and excursions with local guides
Hotel transfers from / to the airport
Welcome dinner
Souvenir package (t-shirts, paper maps, etc.)
Visa assistance
Invitation to obtain a visa
Medical insurance valid in the Russian territory
Assistance and support:
English speaking guide, petrol, luggage storage
SUPPLEMENTS:
"SUPERIORE" MOTORCYCLE RENTAL
BMW R1200GS (+ € 330)
BMW R1250GS (+ € 330)
Full motorcycle insurance: 350 EUR (no deposit required, full coverage)
SINGLE SUPPLEMENT: EURO 390.00
REDUCTION:
IF YOU ARE TRAVELING WITH YOUR OWN MOTORCYCLE EURO 1,500
ANOTHER PERSON ON BOARD THEIR OWN MOTORCYCLE THE PRICE WILL BE EURO 1.950
Services not included:
Medical insurance for those over 65 euros EUR 20.00
Airline tickets, medical insurance, motorcycle clothing, personal expenses, GPS (+ € 150), motorcycle rental deposit (EUR 1500-2500, depending on the motorcycle model), lunches and dinners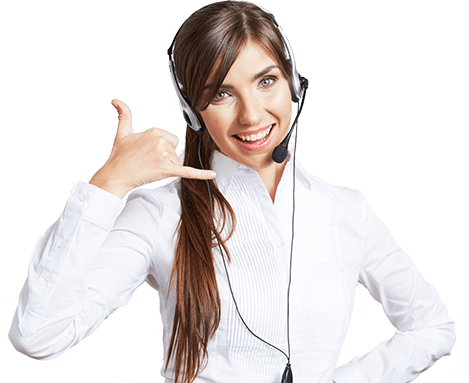 Do you need help?
Contact us and we will help you organize your trip to Russia!