MOTORCYCLE TOUR FROM MOSCOW TO SOCHI
MOTORCYCLE TOUR FROM MOSCOW TO SOCHI
A motorbike trip with all the comforts, (motorbike that you will take in Moscow) passing through Volgograd (formerly Stalingrad), through the Elbrus Mountains, Sochi (Black Sea), an 11-day trip for small groups max 10 people
Tour motorcycles and cars
DURATION 11 DAYS 10 NIGHTS
from

2,920 €

per person
Duration: 11 days
Odometer reading: 3,200 km (97% of asphalted roads)
Cost: EURO 2.920 (rental motorbike included)
price in shared double room
DEPARTURE DATES:
from 04 May to 14 May 2022
from 20 September to 30 September 2022
MOTORCYCLE WE RENT INCLUDED IN THE PRICE: BMW F800GS
1ST DAY ARRIVAL IN MOSCOW
Arrival in Moscow, transfer to the hotel, accommodation in reserved rooms.
2nd DAY MOSCOW
Breakfast at the hotel, Moscow excursion partly on foot and partly by bus, visit of the Kremlin, Red Square, GUM, Metro, the pedestrian Arbat street.
3RD DAY MOSCOW - TULA - SKORNYAKOVO (450 km)
Breakfast at the hotel, departure for Tula, with a stop at Red Square for a photo, continuation to Tula, visit of the Kremlin and the Museum of Weapons (Kalashnikov), Continuation for Skornyakovo arrival, visit of the museum dedicated to the great battle of the fourteenth century. with ancient weapons, we will spend the night in a 19th century house.
4TH DAY SKORNYAKOVO - BORISOGLEBSK (400 km)
Breakfast, departure for Borisoglebsk, passing by secondary roads and towards the Vorgolsky cliff
5th DAY BORISOGLEBSK - VOLGOGRAD - ELISTA (660 km)
Breakfast, day full of emotions, landscapes that we will see while riding a motorbike. Arrival in the City of Heroes of Volgograd (formerly Stalingrad) visit the memorial of Mamaev Barrow with the gigantic statues dedicated to the Great Patriotic War (2nd World War), lunch in a very particular place, with typical dishes of country cuisine and in style Soviet.
6TH DAY ELISTA - PYATIGORSK - MONTE ELBRUS (540 km)
Breakfast, morning dedicated to a walk to the beautiful center of Elista, where you can admire the beautiful Buddhist temples, with a statue of Buddha. Departure for Mount Elbrus, on the way stop in the historical cultural center of Pyatigorsk we will cross the Tsvetnik Park, looking at the city from above. Departure with motorcycles for the highest mountain in Europe, Mount Elbrus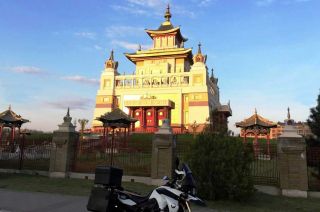 7th DAY MONTE ELBRUS (REST DAY)
Breakfast, a day to spend on Mount Elbrus, you can climb up to 3,847 meters high, you can rent snowmobiles and climb up to 4,500 meters, with splendid panoramic views, those who wish can snowboard, ski or ride a horse.
8TH DAY MONTE ELBRUS - MONTE DOMBAY (350 km)
Breakfast, Departure for the town of Dombay which is located at the foot of the same mountain, we will pass through the beautiful secondary streets with picturesque landscapes. In the afternoon continuation to the highest part of Mount Dombay using the funicular, it will reach a height of 3,200 meters, with the view of the wonderful panorama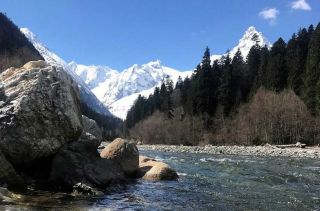 9TH DAY MONTE DOMBAY - NAKI LAKE PLATEAU (385 km)
Breakfast, departure for the beautiful Lago Naki Plateau with more than 2,000 caves, famous for its alpine meadows. In the afternoon visit the Granite Canyon and the blue cave.
11TH DAY LAKE NAKI - SOCHI (400 km)
Breakfast. Departure for Sochi, passing through the Black Sea coast, up to Mount Ahun with a panoramic view of Sochi, the Black Sea and the mountains. Continue to the Olympic park in Sochi.
11TH DAY SOCHI
Breakfast. Departure
THE FEE INCLUDES:
BMW F800GS Motorcycle Rental
3 * and 4 * hotels
Breakfast
Excursions as per program: Kremlin, Weapons Museum, Mount Elbrus (up to 4500 meters) sky, horseback riding, Mount Dombay (up to 3200 meters) Mount Ahun, Great Azish Cave ...
Assistance and support:
English speaking guide, petrol, luggage storage, support vehicle (on request).
SUPPLEMENTS:
"SUPERIORE" MOTORCYCLE RENTAL
BMW R1200GS (+ € 250)
BMW R1250GS (+ € 650)
SINGLE SUPPLEMENT: EURO 380.00
REDUCTION:
IF YOU ARE TRAVELING WITH YOUR OWN MOTORCYCLE EURO 1.200
ANOTHER PERSON ON BOARD THEIR OWN MOTORCYCLE THE PRICE WILL BE EURO 1.300
Services not included:
Airline tickets, lunches and dinners, medical insurance, motorcycle clothing, personal expenses, GPS (+ € 150), motorcycle rental deposit (EUR 1500-2500, depending on the motorcycle model)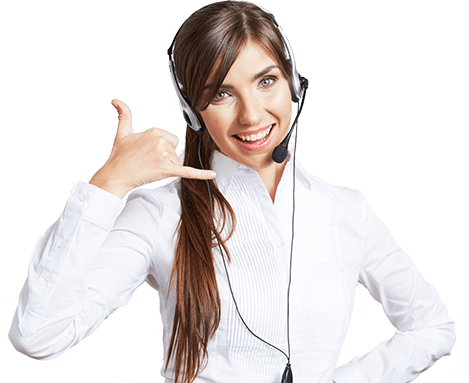 Do you need help?
Contact us and we will help you organize your trip to Russia!