HOTEL IZMAILOVO VEGA 4* MOSCOW
HOTEL IZMAILOVO VEGA 4* MOSCOW
The Hotel Vega Izmailovo and Convention Center has a welcoming atmosphere which will allow you to relax after a day of work or a day of sightseeing. Each room has a mini fridge and air conditioning. On each floor there are ironing rooms and a cooler.
The property has more than 2500 m2 of banquet and conference rooms. The menu and concept of our bars and restaurants combine the best of gastronomy.
just 2 minutes walk from Partizanskaya metro station and MSC "Izmailovo"
The hotel has 1,009 comfortable rooms in different categories, whose welcoming atmosphere will allow you to relax after a day of work or sightseeing. Each room has a mini fridge and air conditioning, also all rooms are equipped with electronic locks, mini-safe and a fire safety system, each room has a tea kettle and 2 bottles of water.
FIRST CATEGORY
STANDARD, 21 sqm
A modern and cozy room with a double bed (160 x 200 cm) or two separate beds (90 x 200 cm) designed to accommodate one or two people. Laconic design, high-quality finish and professional equipment serve as the basis for your vacation.
LCD - TV, A docking station with the function of charging mobile devices on Android and iOS and music playback, as well as smart - hours that help to keep the sleep mode, courtesy set in the bathroom.
STANDARD FAMILY, 35 sqm
A modern family room, with two isolated rooms: the living room with sofa bed and the bedroom. The accommodation provides the possibility to accommodate three adults or two adults and one / two children. The ideal choice if you are planning to relax with your family and / or friends.
LCD - SMART-TV A docking station with the function of recharging mobile devices on Android and iOS and music playback, courtesy set in the bathroom.
RUSSIAN DELUXE, 21 sqm
A deluxe room, a de-Einer deluxe room, inside which the Russian style in a modern interpretation.
STUDIO, 35 sqm
The spacious studio with an enlarged bedroom and bathroom resembles a cozy apartment. The space is visually divided into a bedroom and living room, which allows you to organize your stay with comfort. This is a perfect option if you need lots of space and separate areas for work, and / or rest.
SMART, 21 sqm
You will find a unique atmosphere and unusual stylistic solutions in the Smart rooms, mirrored surfaces, a comfortable and mobile workplace, located in the window area, intelligent technology and comfort combined with a cheap price. The room is done in a bold color solution in a gray-black color scheme with bright red accents.
Smart Apartment, 43 sqm
In urban style and gray-black with bright red accents, it will be a complete home replacement for you and your family. At your disposal: a large corridor, living room, bedroom, recreation area, equipped kitchen, large bathroom with shower and modern toilet, and in some of the rooms you will find a balcony with panoramic glass and city views.
VIP CATEGORY
Luxury Classic, 84 sqm
The Suite, made in a noble combination of sober colors, is perfect for businessmen who need comfort during a long journey, and single travelers who appreciate comfort and style. The 84 square meter room features a bedroom with a co-sized double bed, a spacious kitchen-bedroom with a comfortable sofa, coffee table and enlarged TV, and two bathrooms - guest and master, connected to the sleeping area. Located on the 21st floor, this Suite offers spectacular city views.
VIP suite, 56 sqm
A spacious room with jacuzzi and bar, done in a classic style are located on a separate floor with its own entrance group, providing privacy and quick access without obstacles. A separate lounge area with tea, coffee and bottled water, as well as a professional concierge service are an integral part of the Suites. A win-win option if you want to spend a spectacular time immersing yourself in a luxurious atmosphere.
PRESIDENTIAL LUX, 113 sqm
The Presidential Suite is decorated in classic sober tones. High ceilings and large panoramic windows make this room ideal for connoisseurs of luxurious and spacious interiors, and having your own office, living room, kitchen, dressing room and infrared sauna will only emphasize your high status and individuality. The room is located on the representative floor, access to which is organized in a special way, which allows you to enjoy a secluded vacation or, during a business trip, to work and receive guests in a private and hassle-free environment.
The hotel is located in the historic district of Moscow – Izmailovo. In the immediate vicinity of the hotel there are the attractions of the city: the Izmaylovsky park with picturesque ponds, a church founded by Peter the Great and the Kremlin of Izmailovo. The main tourist site of the capital, Piazza Rossa, can be reached in just 15 minutes by underground. Within walking distance there are two underground stations: the "Partizanskaya" station and the "Izmailovo" station of the Central Ring of Moscow.
Infrastructure:
• 1009 comfortable rooms • Multi-functional conference center (17 rooms) • Wi-Fi throughout the hotel • Fitness center • free parking • Room service 24/7 • Modern security system • Currency Exchange • Beauty saloon
Breakfast lunch dinner
The hotel has a wide selection of restaurants, ideal for small meetings, business meetings or important events such as banquets, parties, conferences, weddings and anniversaries.
• Breakfast, lunch and dinner "Buffet" is a gastronomic abundance for all tastes
• "Alacarte" "Geese-Swans" restaurant – exquisite interiors and dishes by the chef
• Lobby bar 24/7 – for those who are limited in time
• Coffee breaks – for business meetings and events
• 5 banquet rooms, organization of banquets and weddings
Buffet time
Breakfast: from 7 to 11 Lunch: from 13 to 15 Dinner: from 6 pm to 10 pm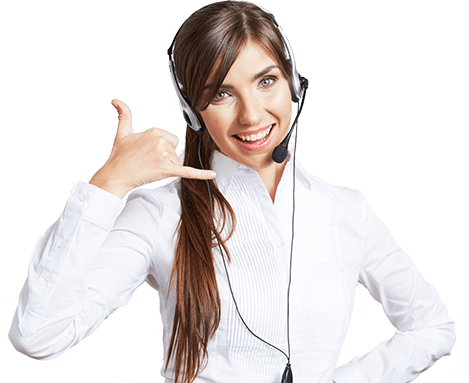 Do you need help?
Contact us and we will help you organize your trip to Russia!